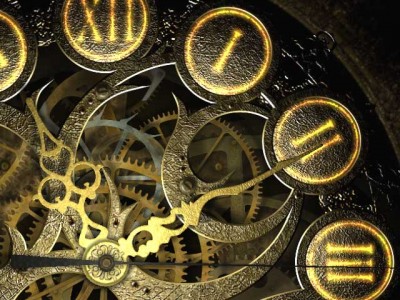 DAMN....
As I sit back and really think about it, i just turned TWENTY FOUR. I mean, Im only 24 but dammit IM OLD. IT HAS BEEN A LOOOOONG TIME. I am one year away from that "official" grown man age. I mean, I can remember when I was younger, I use to say that I wanted to be "well established" by 25. You know; a degree, marriage, kids, house, two cars, and on my way to living THE REST OF MY LIFE. I remember when I told my father those same goals he just smiled and replied, "Son, 25 comes fast!!!" I didnt realize exactly how fast 7 years passed until now. Im so close to 25, I can smell it. When I look at my life now, I ask myself the question; What have I done? Ive messed up so many times in my younger years that i didnt realize the amount of time that it would take to fully get back to a good standing point to start living the rest of my life. I broke up with a girl that i mistakenly thought was my wife, dropped out of collage before graduating, moved back to omaha, NE and been regretting most of MAJOR decisions I made right our of highschool.
However not all is lost nor messed up. A great person once said to me, "Sometimes in the worst times of our lives, we experience our best moments." After hearing that, everything came full circle and I quickly realized that I was looking at life backwards. Changing my view helped change my life and now even though I dont have the things I dreamed of at this age, I have greater things that I never thought about doing at this age.
Its sad to say but most black men are lucky to reach age 25 without being killed or incarcerated and now even having children. I havent been in either positions and on a strong path to beating this stereotype. I have my own photography business that has been a HUGE success within just a little over a year. A little brother who looks up to me as more than just a big brother. Most importantly I have grown into a man that is destine to make a different in not just my closes people lives, but the lives of others as well. I am building a legacy and living traces of it as a go through life so after my life, T. TRYON would still live on in some way.
So as I really sit back and think about the years has passed, all I can do is smile and smdh....
If they only knew........